MemberDirect Small Business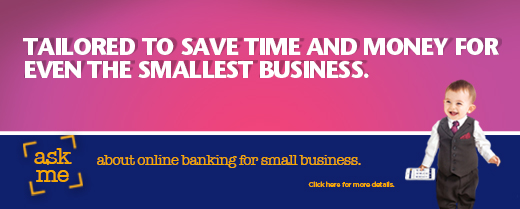 MemberDirect® Small Business is the first financial online banking product in Canada tailored to meet the needs of small business members with fewer than 20 employees.
It is no stretch to say that small businesses are the backbone of our communities. In Canada small businesses (those with 99 employees or less) make up 98.2% of all employer businesses. Within the Atlantic Provinces there are over 76,000 small businesses and 88.3% of these are employer businesses with fewer than 20 employees.
We are pleased to offer MemberDirect® Small Business. A product designed to move small business owners beyond in-branch transactions, in order to more effectively meet their needs. Straightforward to use and accessible anytime, anywhere, MemberDirect® Small Business helps members manage their business and personal finances in a solution tailor made for their needs.
Features include:
Account aggregation
Multiple user support
Dual signature support
Mobile access
Deposit Anywhere™
MemberDirect® Alerts
MemberDirect® e-Documents
Interac® e-Transfer with Support for Dual Signers